February 28th, 2006
What is it about models' faces that designers want to hide? First Viktor & Rolf had their girls don fencing masks; then, later at La Cigale, Undercover's Jun Takahashi shrouded his in pierced, studded, and chain-covered headdresses that evoked medieval armor (as well as—a shade more sinisterly—prisoners in hoods). While they were in keeping with the wrapping and bandaging motifs that held together such dissimilar looks as knit tuxedo jackets and inside-out parkas, the masks were ultimately a distraction, and they even caused a few of the anonymous mannequins to stumble blindly into the audience. Luckily, though, the punk theatrics didn't entirely conceal the fact that the Tokyo-based Takahashi had come up with some deceptively commercial clothes.
Take, for starters, a creamy silk camisole with ruffle streamers descending both sides of the torso, a camel jacket with frogging decorating the front placket, cuffs, and rear vent, or an asymmetric tiered black chiffon shirt. In a season of protective layering, Takahashi proved himself a virtuoso here. What looked like a sweater casually thrown over a shoulder revealed itself to be a bolero. Later, the iridescent feathers of a cocoon top parted to display a down-to-earth puffer vest. Other pieces were even more playful. A leather stole morphed into a chain-handled coin purse that perched below the shoulder, and a spiral-seamed dress was embellished with chandelier-size crystals, which will make it tricky to sit still. Not that this energetic designer has that on his agenda.
– Nicole Phelps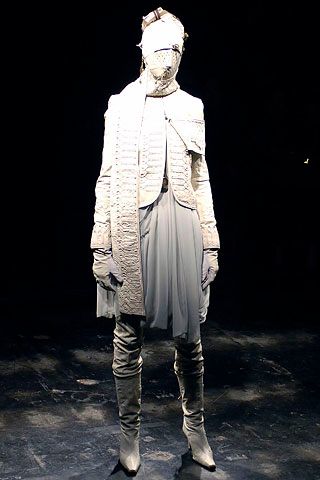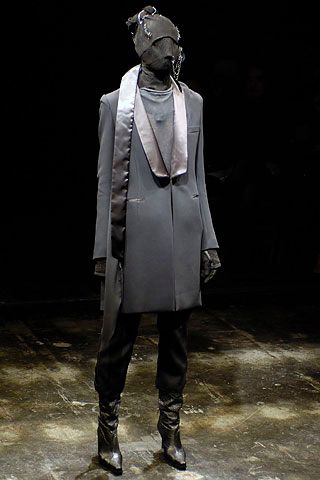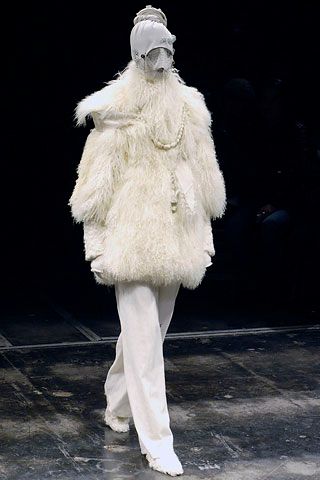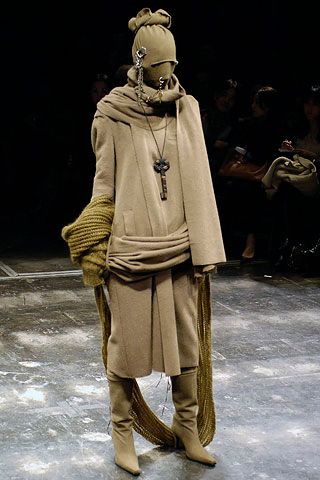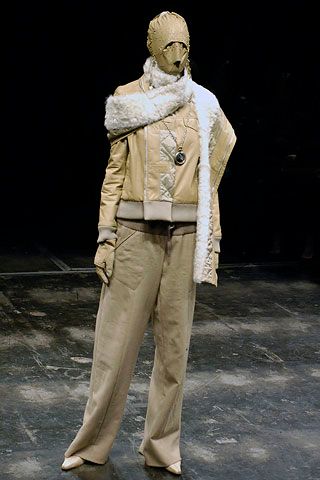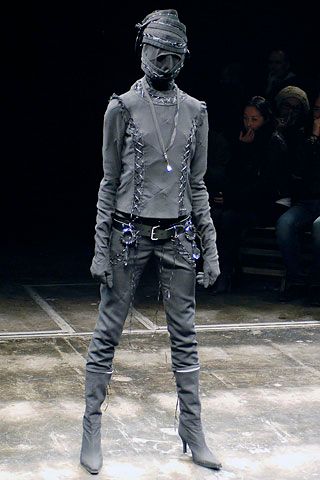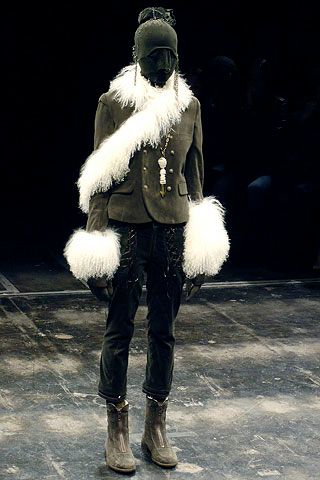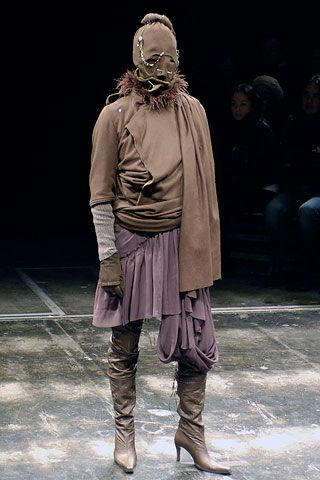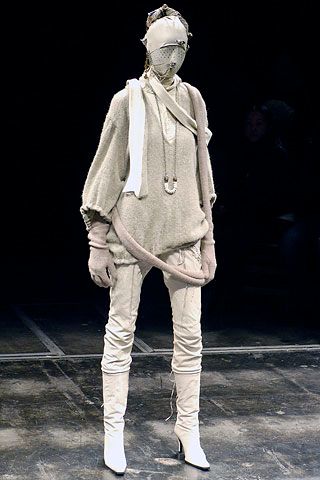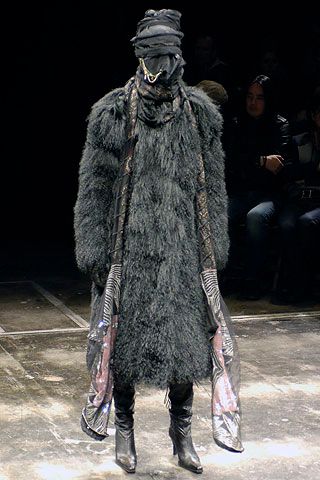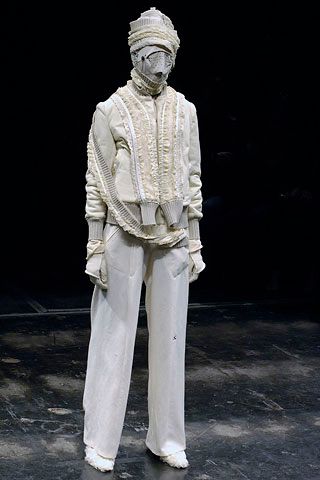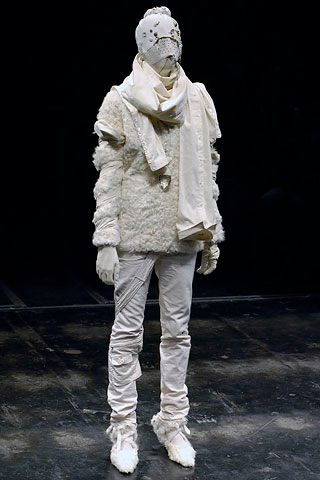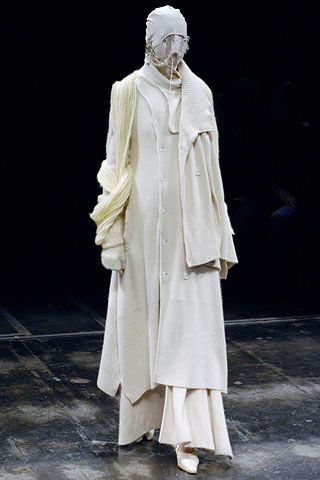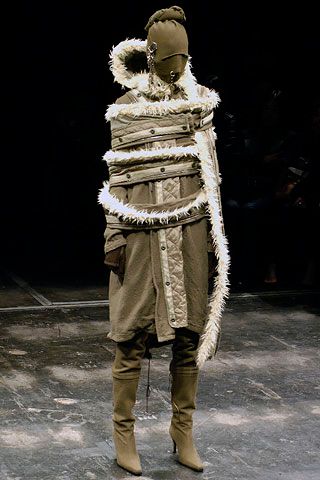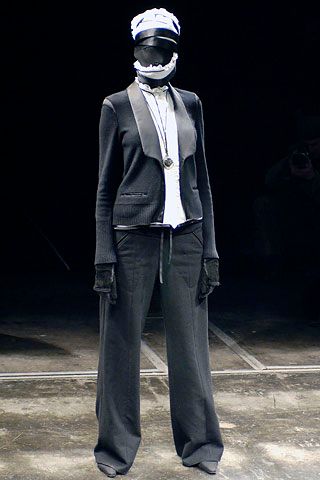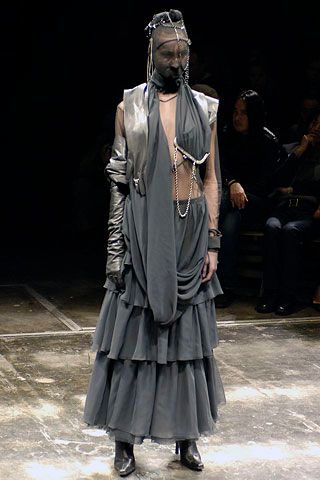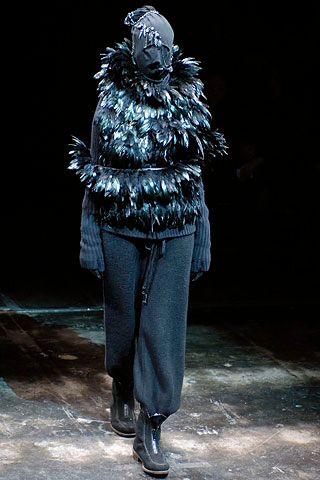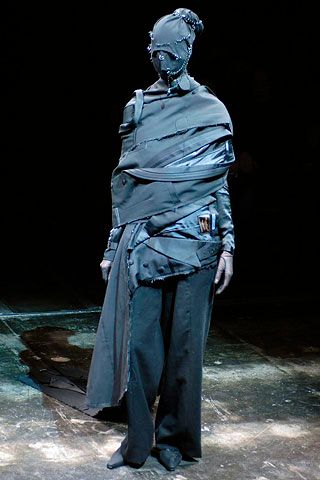 http://www.style.com/fashionshows/collections/F2006RTW/review/UNDERCOV.